Join us for Bible Study in the Boutique every Thursday evening @ 6:30 as we delve into the Bible, learning new things together.
Check this page weekly for new postings of study notes & scriptures to aid in your walk with Christ:
Battlefield of the Mind Study
(Book by Joyce Meyer can be found here in our store)
A.Think about what you're thinking about.

How do our actions relate to our thoughts?
How will our lives be changed if we renew our minds according to God's Word?
How will we know the difference between what is in our minds and what is in the mind of God?
For answers to these questions, read the following Scriptures:

Romans 8:5
Romans 12:1
2 Corinthians 10:4,5
More Scriptures to study:
Proverbs 23:7
Genesis 2:7
Matthew 4
1 Corinthians 2:14
B. The Devil is a liar!
How does Satan attempt to defeat us?
What did Jesus call the devil?
In what ways does Satan try to bombard our minds to defeat us?
Explain the phrase: "One of the devil's strong points is patience."
For answers to these questions, read the following Scriptures:
Ephesians 6:12
John 8:31
John 8:44
Want to know 2 weapons to fight warfare in your mind?
Praise Psalm 75:1
Prayer 1 John 5:14-15, Ephesians 6:18
GOD WILL NOT ABANDON YOU!
There is no temptation that has taken you that isn't common to man,
BUT
God is faithful, who will not suffer you to be tempted above that which you are able,
BUT will with the temptation ALSO make a way to escape, that you will be able to bear it.
1 Corinthians 10:13




Let us know if this page is helpful to you or come join us for a more in depth study.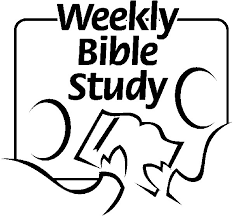 Want more? Join us for Sunday service in the main building every Sunday @11 a.m. Unless there's a blizzard at our doorstep...we are open.